Latest offers
This new (and seriously tasty) little snack comes all wrapped up and ready to go. Available to all spice fans for just £1.49.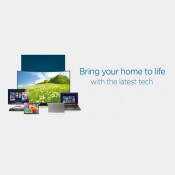 Upgrade at PC World. Get snap happy with a stylish new camera, or set up your TV for streaming the smart way for even more shows and movies. If it's time to replace your old, slow computer, why not add some colour to your life.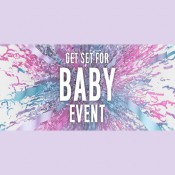 Save up to half price on 100s of baby and toddler products in-store at Argos. Trusted names, award-winning products and big brands - all at amazing prices
News & events
The new collection at DFS channels the roaring twenties with glamourous aplomb. 
Liquify almost any ingredient with the graphite NutriBullet, complete with a range of accessories - now available at Currys for just £99.
Most wildlife will not be attracted to a garden where insecticides are commonly used and where there's little grass or plants. Wild animals need trees, hedges and flowering plants for food and shelter. 
Have your say
To celebrate the awards season, we're taking a look back at the best of the worst fashion choices of yesteryear. Beautiful women, not so beautiful outfits - who wins worst sartorial performance?